Known for its beautiful beaches and amazing climate, Sydney is considered to be one of the most beautiful, safest and livable cities in the world. Home to 5,367,206 (source: Wikipedia) people and counting, Sydney has very sunny and warm climate during the spring and summer, and cool and mild in the autumn and winter. We estimate more than 10% of the population in the Sydney suburbs of Hurstville and Strathfield are international students (source: theconversation.com) .It's low crime rate allows you to walk around the streets and take public transport no matter the time of day or night. In this post we will explore everything you need to know about studying in Sydney – from what it is like for an international student to how much it costs on average to live in this great city.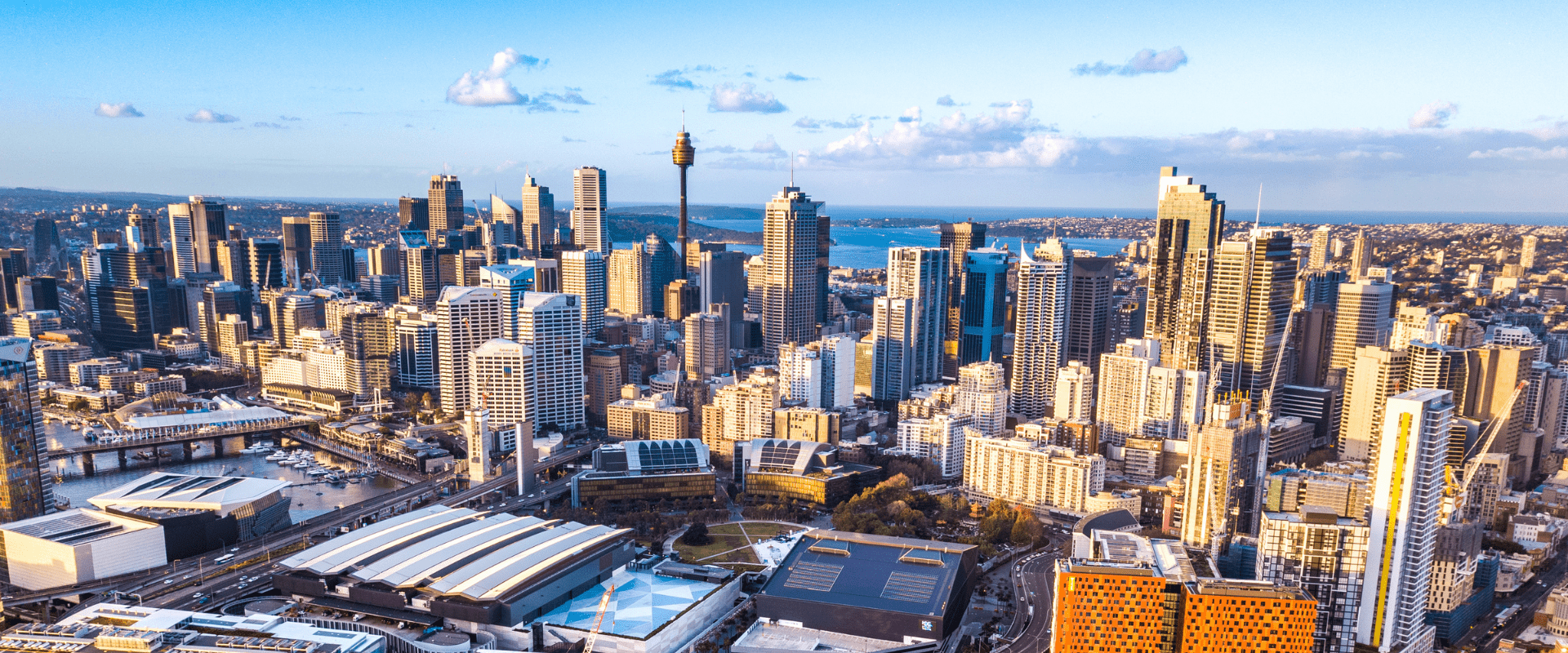 Benefits to Study in Sydney
Living in a Perfect weather, with easily available public transportation Sydney has got more to offer with its quality education and excellent job opportunities. Sydney's been ranked ninth in the world in the QS Best Student Cities ranking in 2018 besides being a Home to dozens of beaches, landmarks like the Sydney Opera House and the Harbour Bridge(  source: insiderguides.com.au)
Over the past 20 years, Sydney has benefited from the huge increase in demand for services worldwide, as the finance, insurance, health, education, information media and telecommunications industries have created more jobs in the city. Being an international city it hosts the regional headquarters of over 600 international companies. Thus in the future, Sydney's Knowledge Hubs will continue to expand more, offering great employment opportunities. As Sydney's residents earn the fourth highest salaries in the world, students get the opportunity to experience in a competitive and dynamic labor market that will help prepare them for the jump to full-time employment.
Sydney is also known for its relaxed work culture in comparison to large cities in Europe, Asia and the US. Studies in Australia. Overseas have shown that employees and businesses both benefit when flexible working arrangements are available.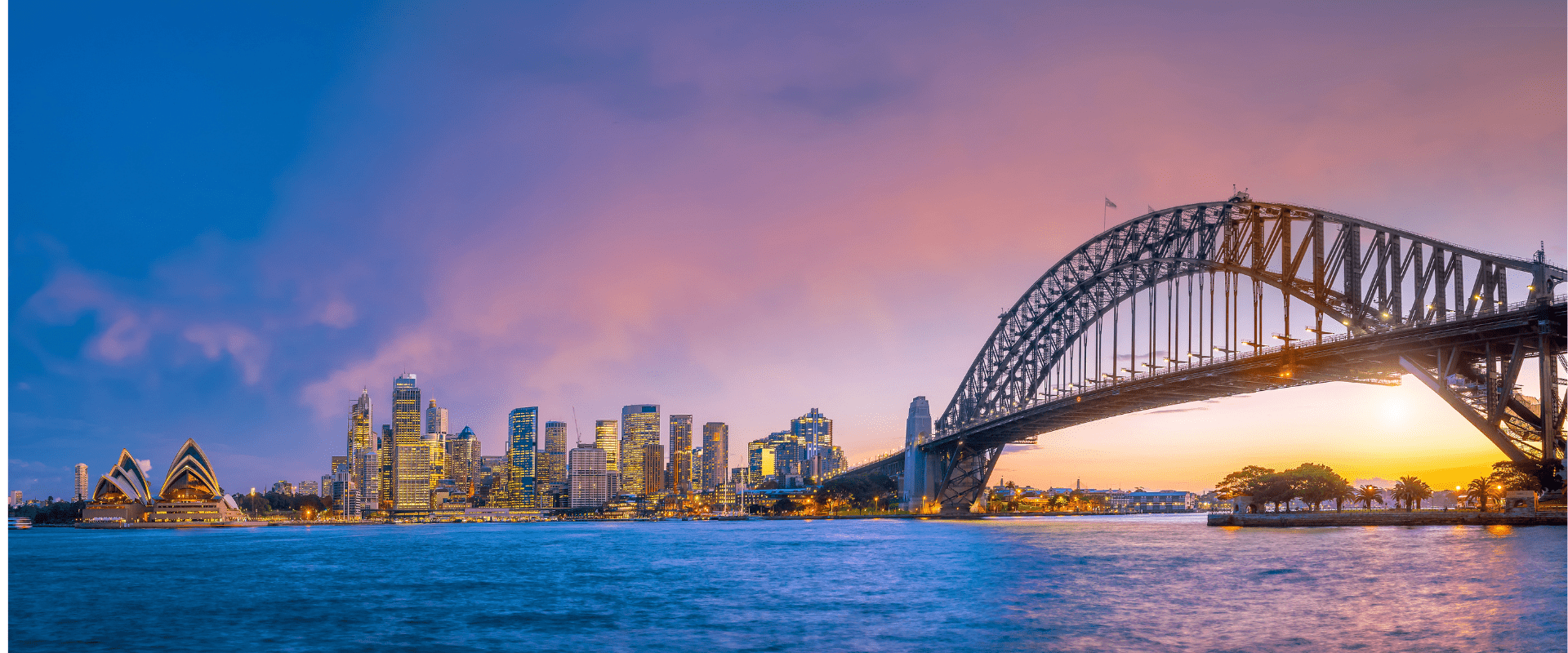 Sydney International Students
Because of the great weather with countless outdoor activities including riding a bicycle, exploring the City Centre, learning to surf in Manly or Bondi Beach and a lot more, many international students are looking forward to study in Sydney. As a global talent hub, Sydney is the melting of different cultures and is home to people from different backgrounds. Thus you will be able to experience two cultures simultaneously – Australian life and international culture. Sydney also offers a number of hiking trails for people of all athletic abilities to take short strolls, all-day hikes, or intense camping expeditions.
International Students Job opportunity in Sydney
With plenty of job opportunities from hospitality, farming, services and administrative and clinical works, international students can choose to work while working with their flexible time schedule. Students get the same protections at work as anyone else working in Australia. They will get at least a minimum rate of pay per hour i.e ($19.84) no matter what job they choose to do. There are also charities and non-government organizations that offer volunteer work for students – a great way to meet people, gain hands-on work experience and contribute to the community. Students can look for part time work or full time employment via online job websites, job notice boards at college, Alumni groups, and professional recruiting companies.
Alternatively, there are student accommodation providers in Sydney that offer jobs within their residences. A big advantage of this kind of employment is the convenience of working where you live/study and of meeting other students.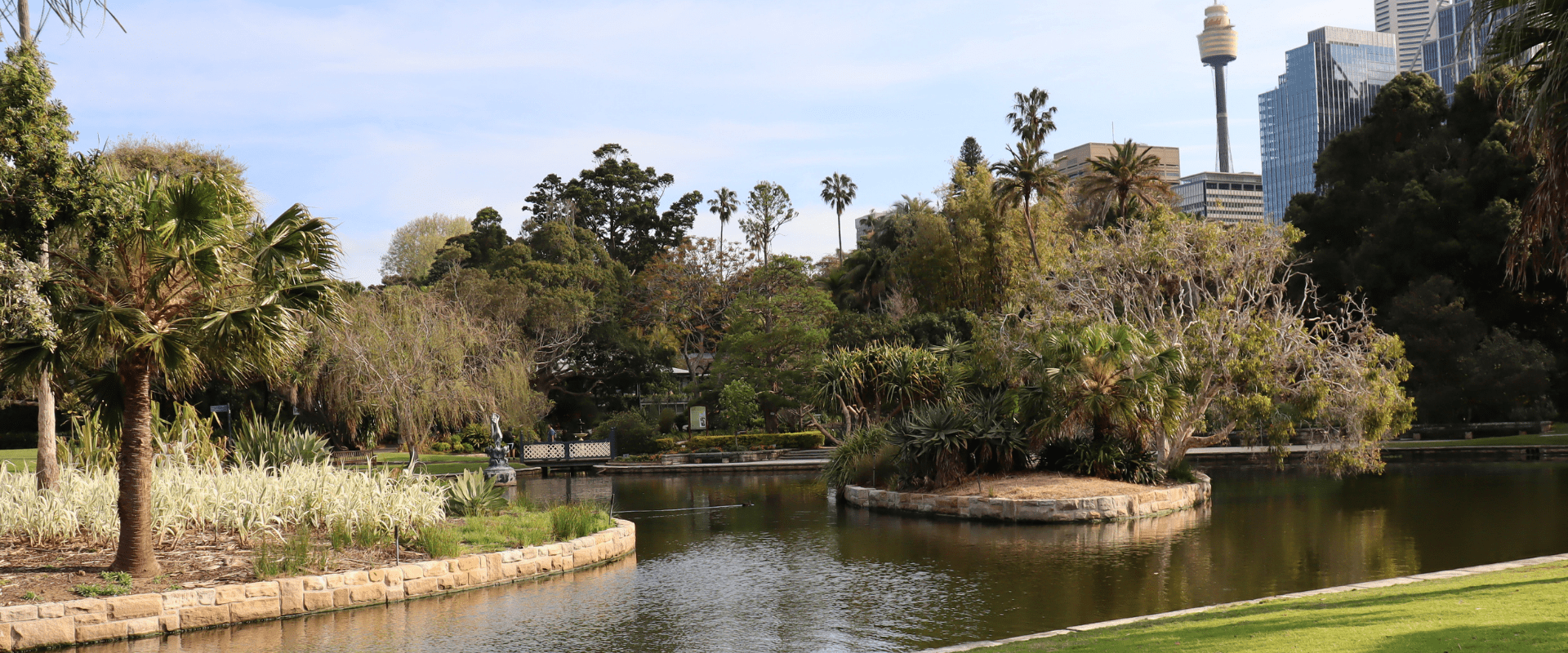 Sydney is safe, beautiful and perfect place for someone who like to figure out how to be themselves. Students can spend their weekends exploring array of museums, art galleries, music venues, theatres, festivals and annual events. Sydney, as one of the country's largest cities, harbors a very multicultural mix of students, with close ties to many Asian universities, making it super accommodating to a whole host of different people. Students get the opportunity to celebrate diversity, and learn and study different cultures from their peers. For accommodation, students can choose the suburb of the city that best suits their personalities and interests. The public transport system in Sydney makes it easy and convenient for students to get around the suburbs, city center and other neighboring areas like Newcastle or the Blue Mountains. This also includes buses, ferries, trains, and trams.
Average Weekly rent for apartment in the city is $520 (source: rent.com.au). The monthly public transport ticket cost is $175 with $257 for the food/groceries.

Medicus college provides outstanding support to all students and their Teaching and training quality is outstanding.
Thursday, August 31, 2020
Medicus College is dedicated to providing study options that prepare our students to become leaders and innovators in their careers.
Monday, February 2021, 2021

Medicus have 3 Campus In Australia wide
11 London Circuit Canberra ACT 2601
1300 131 017
Level 2 224-238 George street, Liverpool NSW
1300 131 017
Level 3 – 90 King William St, Adelaide SA 5000
1300 131 017

Medicus College ACKNOWLEDGES THE TRADITIONAL OWNERS OF COUNTRY THROUGHOUT AUSTRALIA AND THEIR CONTINUING CONNECTION TO LAND, CULTURE AND COMMUNITY. LTT'S OFFICES LIE ON YUGGERA, KULIN NATION, WHADJUK, AND EORA NATION LAND. WE PAY OUR RESPECTS TO ELDERS PAST AND PRESENT.
PLEASE NOTE: ABORIGINAL AND TORRES STRAIT ISLANDER PEOPLE SHOULD BE AWARE THAT CONTENT USED ON THIS SITE MAY CONTAIN IMAGES AND VOICES OF DECEASED PERSONS.
ABN: 39602505475 | RTO Number: 41166 | CRICOS Code 03671C | 2023 Medical Training and Development Pty Ltd |
All Rights Reserved By Medicus college @ 2023